Tom Freireich - Keller Williams Realty
Tom Freireich
Director of Vendor Relations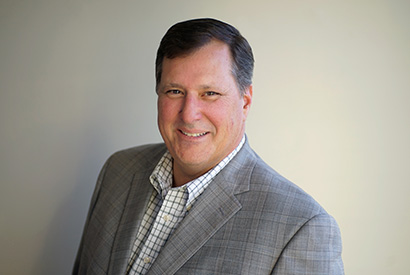 Focused on building the most unique vendor program in the industry, Tom's team's big goal is benefiting our associates, their offices and their clients. And they're killing it!
Prior to taking his position at Keller Williams Realty International, Tom was a vendor selling into Keller Williams for more than 16 years. Today – after working in both corporate America and as a small-business owner – he's positioned perfectly to understand the vendor's point of view. This experience combined with Tom's hearty nature, business acumen and ease put him as front man for seeking out and developing partnerships with the absolute best folks to work with.
Tom says KWRI is ever-evolving due to a lack of bureaucracy, and he's passionate about being involved with an entrepreneurial leadership team. His tenacity to add value to everyone's life by creating products and services through the vendors he works with is why he comes to work each day.
When Tom's not fishing the next great vendor partnership, you can find him enjoying family time, at the coast, being Mr. Fix-it or hollering at Texas football. He has a wonderful wife, four children and two grandkids. He and his family live in Austin, Texas.
Fun Facts
Tombstone will read: "A great husband and father; a person known to be loyal; one dedicated to his work, friends and passion for having fun. He'll be remembered for helping people accomplish their goals and winning through others."
1 of 4 – one brother and two sisters.
Not sure he's reached his proudest moment in life yet.