Sharon Gibbons - Keller Williams Realty
Sharon Gibbons
Vice President of Philanthropic Administration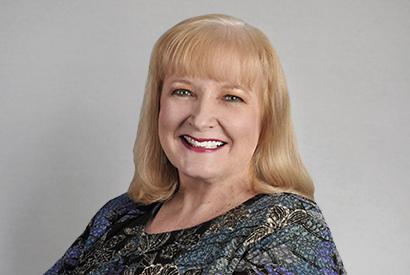 Attracted by the leadership and vision of Gary Keller, Sharon joined Keller Williams Realty more than 30 years ago as one of its founding associates and hasn't looked back since.
Hailing from Houston, Texas, Sharon values hard work and integrity and strives to positively impact all those she comes in contact with. She credits a loving family and a strong foundation in God for her success. The personal and professional mentors in her life have shown her that nothing is impossible.
As the embodiment of the Keller Williams' mission, vision and values, Sharon leverages her years of experience managing the profit share, payroll and expenses for Keller Williams Realty - as well as growing and guiding the market center administration (MCA) division - in her role as vice president of philanthropic administration.
Sharon helps oversee the public, nonprofit charities KW Cares and KW Kids Can, which each year distribute millions of dollars to deserving grantees.
Sharon believes passionately that the phenomenal success of Keller Williams and its associates means that it is even more important to give back. "There's nothing wrong with being successful," she says, "and with success comes the responsibility to be charitable!"
When Sharon is not busy achieving the impossible dream, she can be found inspiring others, spending time with her family, spoiling her grandchildren and her beagles, or keeping up with her British TV dramas.
Fun Facts
Tombstone will read: "Left the world a better place through actions, people, thoughts and faith."
Unlikely career: Dental hygienist.
Love to learn: Spanish.