Neil Dholakia - Keller Williams
Neil Dholakia
Chief Product Officer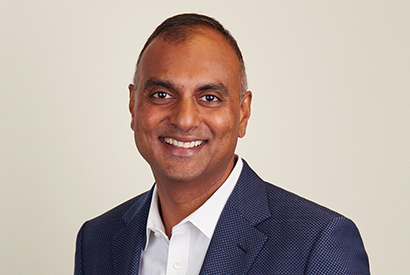 Neil Dholakia is the chief product officer at Keller Williams and is responsible for leading the talented teams that bring Keller Williams' tech products to life. In his 25-year career in the technology industry, Neil has built a wide range of software products and developed a skill for translating corporate strategy into tactical deliverables. Startups and large enterprise software companies alike have benefited from his expertise in disciplined product management and development.
Keller Williams, according to Neil, represents the perfect hybrid of real estate business and technology. He believes this is a nascent technology sector in which Keller Williams is a sleeping giant, ready to define this space with its scale and innovation. As KW Technology rapidly advances, Neil's rich background and passion for mentoring others is invaluable. Newly created teams are developing their strategic vision and strengthening their operational skills under his leadership.
Prior to Keller Williams, Neil was the senior vice president of product at Aurea Software and the chief technology officer and vice president of product management for the Motive Customer Experience business unit at Alcatel-Lucent. He currently serves on the board of directors of XCellAir, Inc., and is the founding president of the Heart of Texas Robotics and STEM, a nonprofit that offers hands-on learning opportunities for K - 12 students and organizes citywide robotics events in Austin, Texas.
Neil lives in Austin with his wife and three sons. When he's not busy brainstorming over his next product with engineers and developers, you might find him planning his next hiking trip amid peaks, creeks and waterfalls
Fun Facts
Wrote the very first internet animated baseball scoreboard.
Is an amateur roboticist
Has been to Starbucks in over 25 countries, and collected their country mugs - New Zealand is a favorite (and farthest from home)