Mindy Grubb - Keller Williams Realty
Mindy Grubb
Executive Director of Events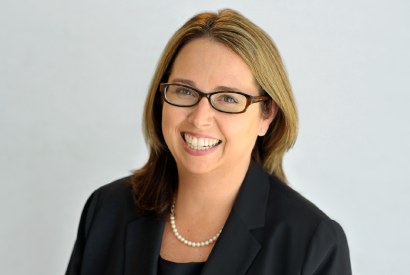 As a fifth-generation Floridian, Mindy doesn't sweat the Austin heat – or the hot seat of heading up the events department, who puts on one of the biggest events in the real estate industry. In fact, Keller Williams Realty's renowned convention, Family Reunion, brings education and training to more than 10,000 associates annually. And that's just on-site.
On a daily basis, Mindy prides herself on driving a team of the best and brightest that do more than 125-plus events outside of Family Reunion each year. In fact, it's their mission to provide the highest quality events on deadline and under budget.
Mindy has been part of the Keller Williams family for nearly 20 years, and as expected, has worn many hats. From admin to director, she lays claim to the fact that KW's success is in its people. And, she's ecstatic to have made her own career worth having as part of the pack aimed at world domination.
When Mindy's not locking down event locales or bolstering the KWRI staff parties, she's busy being a mom. Mindy, her husband and two sons live in Austin, Texas.
Fun Facts
Legacy: To have loved unconditionally and given it her all.
Proudest moment: Moving to Austin.
Super skill: Adaptability – relating to and working with any personality type.