Leslie Vander Gheynst - Keller Williams Realty
Leslie Vander Gheynst
KPA/Leverage Driver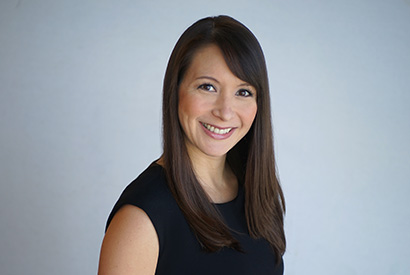 As the KPA/Leverage Driver, Leslie and her team work cross-departmentally to create and update tools like the Keller Personality Assessment (a personality assessment measuring seven behavioral traits and four thinking traits); build systems like the Leverage Platform (an applicant tracking and talent management CRM); and develop education and training like the Leverage Series (Career Visioning, 30/60/90, and Success Through Others) to help all Keller Williams associates and leaders hire and retain the best talent for their organizations.
Leslie has been a member of the Keller Williams Realty International team since 2004. Prior to taking on her current role, she served as Director of Human Resources, where she focused on creating a top workplace and ensuring that leaders had the training, tools, and systems to hire and retain the best possible talent.
Under Leslie's leadership, Keller Williams received numerous best workplaces and wellness awards. Leslie was named a Benefit Superstar by IHC and a Benefit Technology Innovator by EBN Magazine for helping create the first real estate industry's first private exchange platform for Keller Williams associates.
Leslie earned a B.A. magna cum laude from The University of Texas at Austin. She is active in Austin's arts community, performing with several theatre companies including ZACH Theatre, Zilker Theatre Productions, Austin Shakespeare, TexARTS, and Half & Half Productions. She previously served as the artistic and educational director of the Second Youth Family Theatre. Leslie has received numerous awards and nominations from the B. Iden Payne Committee and the Austin Critics' Table. She's also a member of The University of Texas Longhorn Alumni Band and the Austin Young Chamber of Commerce.
When Leslie's not focusing on talent, and fostering the same in 800-plus market centers around the world, you may find her using her talent management skills on her numerous fantasy football teams, singing jazz or cover tunes with her husband and their band, Midnight Train, or hanging out with her beautiful daughter Rian and her two boxer pups, Gil and Monk. Leslie and her family reside in Austin, Texas.
Fun Facts
Most unlikely career: NFL General Manager - preferably a really bad team - BIG opportunity.
Super skill: Recognizing a fit – knowing if someone is a match for KW within the first conversation.
Lasting legacy: The puzzle master (clearly identifying gaps and putting the pieces together) "If you're not making mistakes, you're not getting any better." ? Artie Shaw, famous clarinetist.
"If you're not making mistakes, you're not getting any better." – Artie Shaw, famous clarinetist.