Debbie Gardner - Keller Williams
Debbie Gardner
Commitment Director, Franchise Systems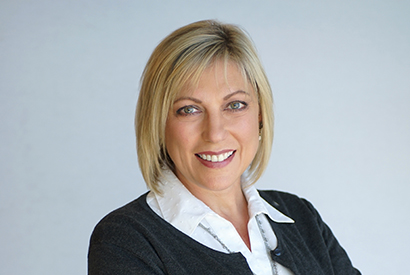 Named Commitment Director in May 2016, Debbie Gardner brings more than 20 years of franchise experience to Keller Williams. She is passionate about helping regions grow and experience the unique opportunities new market centers offer. Her daily responsibilities encompass everything from working with regional leadership to overseeing the execution of franchise license agreements.
As the head of the Franchise Systems department, Debbie is committed to making sure every region can achieve the profitability they desire, and new market centers have a world class launch. She consistently champions the Keller Williams MVVBP, working in tandem with her team to protect the integrity of the Keller Williams system through the Franchise Disclosure Document (FDD) and Franchise Agreements.
Growing up in a small town in west Texas, Debbie excelled in school. She went on to study at Tarleton State University and graduated with a degree in marketing. After spending 11 years in Dallas, she moved to Austin and climbed the corporate ladder at FOCUS Brands/Schlotzsky's to become the Vice President of Franchise Services. During her tenure at Focus Brands, she became involved with the International Franchise Association (IFA) and earned her Certified Franchise Executive (CFE) designation.
When Debbie isn't busy cultivating strong relationships at work, she is serving on the Board of Directors of Juvenile Diabetes Research Foundation (JDRF) - Austin. She also enjoys spending quality time with her three children, catching up with friends, and cozying up with a good book.
Fun Facts
Went sky-diving once.
Doesn't know how to swim, yet went scuba-diving.
A self-confessed book-worm, Debbie read over 50 books in one year.
Attended livestock shows and showed sheep in high school.