Annie Switt - Keller Williams Realty
Annie Switt
Executive Director of Marketing & Communications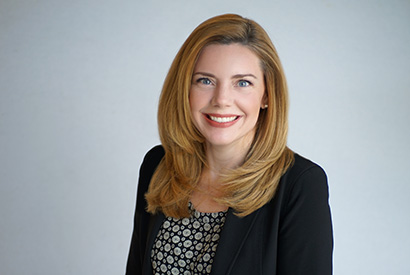 Annie credits her family for paving her path to the Executive Director of Marketing and Communications at Keller Williams Realty. As the only child born to advertising and market research execs in Houston, she grew up watching TV just for the commercials and talking demographics at the dinner table. Marketing is in her blood.
She names her daughter, Madeline, as the most impactful person in her life. "She's smart and kind. Funny and humble. Driven and self-assured. I want to be just like her when I grow up." The apple didn't fall far from the tree. Annie's own ambition and unpretentious attitude have made her an integral part of the Keller Williams family for the past decade. She sees her position as an honor, "not just to build one brand, but rather 100,000+ of the greatest brands in the world - those of our agents. " Our team is filled
with people with a true passion for building the businesses of our agents, and the talent to back it up."
She believes Keller Williams will continue to disrupt the real estate industry by focusing on creating opportunity, wealth and big lives for our associates. "We're profit driven because we're people focused." What's next? After being with KW for almost a decade, she's learned one thing — "Whatever I'm thinking...I'm not thinking big enough. The leadership we have in place across the globe will take us places I never dreamed possible when I started here in 2005."
Annie and her husband Justin live in Austin, Texas with their daughter and two wiener dogs.
Fun Facts
Proudest moment: Becoming a mom.
Loves a great karaoke session in her living room.
Conquered a crippling fear of public speaking. As a kid, she would pass out in front of crowds of 3 or more. We're all glad that doesn't happen anymore.