Tamara Hurwitz - Keller Williams Realty
Tamara Hurwitz
Director of Production Services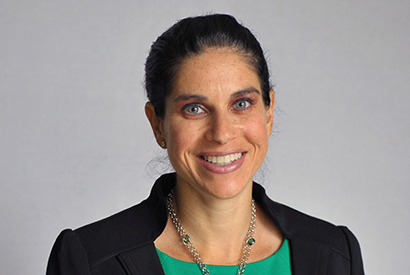 Tamara entered real estate nearly a decade ago when she came to Keller Williams Realty International as a course writer. In just a short time, she realized working behind the scenes to keep KWRI and our associates' businesses running was her hankering. In that time, she's built a team of key players that bring a sense of seamlessness to the day-to-day.
Born on an Air Force base in Montgomery, Ala., Tamara is no stranger to change. Having moved more than 20 times before high school graduation, she is a highly skilled networker that has honed her abilities to quickly adapt to new projects and be flexible with change. Tamara believes that it is the culture and the people at Keller Williams that make it successful and unique within the industry.
In her current role as director of production services, Tamara leads a talented team of designers, editors,
project managers and customer service experts who service every division of Keller Williams. Her focus on teamwork allows the production services department to provide unparalleled service that keeps the company moving forward at lightning speed.
Tamara draws inspiration from the agents in the field and the amazing synergy that takes place at the market centers. It only adds to her philosophy that when the right people work together, anything can be achieved.
When she is not at CrossFit flipping tractor tires or gaining MoMentum from Mo Anderson, Tamara can be found spending time with her husband and being inspired by her two beautiful daughters.
Fun Facts
Unlikely career: Power lifter.
Awards: Third-place CrossFit competitor.
Legacy: Two beautiful daughters.