Schuyler Williamson - Keller Williams Realty
Schuyler Williamson
Director of KW Commercial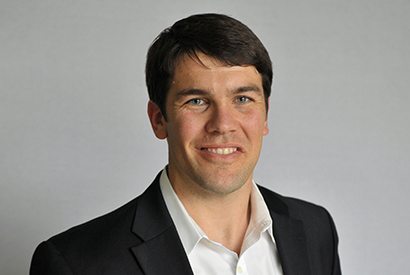 "You can't be a 3 - 5 player" is how Schuyler approaches all tasks. The saying he and his father coined when he was a boy is what makes Schuyler Williamson a great leader for the commercial division of Keller Williams Realty.
From a young age, Schuyler learned practice makes perfect – if you spend enough time training yourself appropriately, there is no ceiling for achievement. And his dedication to "working while others are resting" has landed him a stint as a Detroit Tiger, an illustrious career in the military and a lucrative investment portfolio in real estate.
It's this same stamina that Schuyler brings to growing the commercial division of Keller Williams, which is 100 percent in line with what makes KW on a whole successful – profitability and a competitive edge. Moving backward is not a phrase in our vocabulary.
In the rare occasions that Schuyler does rest, you're likely to find him enjoying time with his daughter and wife, barbecuing, working out, or hunting and fishing.
Fun Facts
Insatiable appetite for Harvard Business Reviews – he learns and develops better ideas for KW through other companies' case studies on how they approach innovation.
Proudest moment: Bringing his entire unit home alive from their first deployment to Baghdad.
Favorite KW story: Gary often tells about the business consultant he paid hundreds of thousands of dollars to assess KW. The outcome? He recommended Gary fire himself. The kicker? Gary did it, and the company has had exponential success.