Keller Williams Market Centers have already proven to be the real estate companies of choice in their respective markets. The Strategic Alliances Division's goal is to support our Market Centers to become the "full service" companies of choice with the full complement of services in order to support associates in serving their clients at the highest level possible through relationships in Mortgage, Title, Closing, Home Warranty and Property and Casualty Insurance.

As the largest real estate franchise in the United States, Keller Williams wields incredible influence and leverage in the real estate industry. The Strategic Alliances Division is drawing upon that influence to identify best in class providers and negotiate unique and tailored solutions for our associates' clients, our associates and Market Centers..

In addition, Strategic Alliances Division is developing the systems, models, training and education that Market Centers can use in order to get the most out of their strategic alliance relationships regardless of who their relationships are with.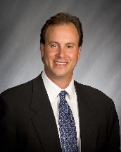 LEADERSHIP: Anthony Azar, is an Operating Principal of two market centers in Southern Arizona, Area Director in Southern Arizona and President of the Strategic Alliances Division for Keller Williams Realty International. Anthony has developed and operated successful full-service real estate organizations, including complimentary services in the areas of mortgage, home warranty, property/casualty insurance, and title insurance. Anthony brings a wealth of experience and knowledge to this new role, and will be supporting our regional and market center leadership to maximize strategic alliances for the associates' clients, associates and market centers.