Leadership Team Biographies | Keller Williams Realty

Dianna Kokoszka
President of MAPS Coaching
As president of Mega Achievement Productivity Systems (MAPS), Dianna Kokoszka is responsible for building the most powerful coaching and mastermind program in the industry. She leads a team of more than 40 MAPS coaches, who provide coaching programs tailor-made to help their clients build on the Keller Williams business models. In 2009, Dianna created the BOLD (Business Objective: A Life by Design) program, which instantly took hold and transformed the careers and beliefs about what was possible for thousands of real estate professionals.
Passionately committed to providing a high level of motivation and accountability to her clients, Dianna has 30 years of real estate experience. Formerly as team leader of the Keller Williams Realty Denver-West Market Center, she pioneered documentation and accountability systems for real estate agents, helping others to draw upon her prior success as a mega agent. Her entrepreneurial spirit and industry renown have resulted in many industry honors and awards, including the Stevie Award for the Best Sales Coaching Program; an appointment to the President of the United States' Business Advisory Council; Denver Entrepreneur of the Year in 1984 and 1991, and Denver Businesswoman of the Year in 1986, 2003 and 2004.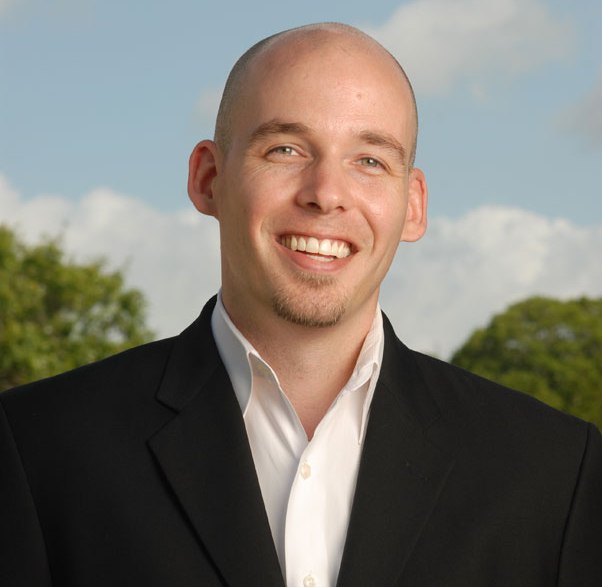 Bryon Ellington
Chief Operations Officer, KW Worldwide
As Chief Operations Officer for KW Worldwide, Bryon works hand-in-hand with current and prospective countries to develop sound models and systems based on the Keller Williams value proposition that suit their unique culture.



Joining Keller Williams Realty in 2002 with a background in education and technology, Bryon has held several leadership roles within the company. Serving first as a research analyst in the Information Technology department he helped to define the technology tools that would most effectively drive associates' businesses forward. He later assumed a leadership role within Keller Williams University followed by a promotion to Director of Research, Development and Implementation. In those roles, Bryon helped to create technology and training to serve the evolving needs of associates in an online environment. From 2008 to 2012, Bryon acted as Chiefs Products Officer, where he focused on the synergistic development of training and tools that would provide Keller Williams associates with a competitive edge.

Jay Papasan
Vice President of Publishing & Executive Editor
Jay Papasan serves as Gary Keller's co-author and executive editor on best-selling titles that include: The Millionaire Real Estate Agent, The Millionaire Real Estate Investor, SHIFT: How Top Real Estate Agents Tackle Tough Times, FLIP: How to Find, Fix, and Sell Houses for Profit, HOLD: How to Find, Buy, and Rent Houses for Wealth, and The ONE Thing: The Surprisingly Simple Truth Behind Extraordinary Results. He also co-authored SHIFT Commercial.
Prior to joining Keller Williams Realty, Jay spent several years as an editor at Harper Collins Publishers, where he worked on such best-selling books as
Body-for-Life
by Bill Phillips and
Go for the Goal
by Mia Hamm. A graduate of the New York University graduate writing program, his freelance work has appeared in Texas Monthly and Memphis Magazine.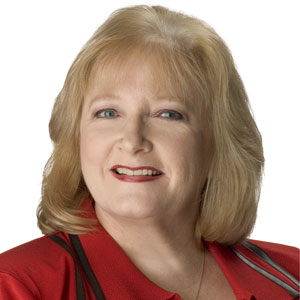 Sharon Gibbons
Vice President of Market Center Administration
In 2006, Sharon Gibbons was appointed vice president of market center administration. In this role, Gibbons oversees the support systems of all market center administrators (MCAs) in the Keller Williams system.
Prior to this role, Sharon served as the vice president of financial and administrative systems, and was responsible for managing all profit share, payroll and expenses for the company. Gibbons is a 25-year veteran of Keller Williams Realty and is one of its founding associates.





Cary Sylvester
Executive Director of Technology
Cary Sylvester is executive director of digital innovations for Keller Williams Realty International, where she leads the technology teams's strategic planning, external relations, and worldwide initiatives. A highly regarded leader in the real estate and technology communities, Sylvester is a frequent presenter and training instructor. Prior to joining Keller Williams Realty, she served as an Oracle consultant with Database Consultants, implementation manager for Copera, and database architect at Dell. Sylvester is an Oracle Certified Professional. She and her family live in Austin.