Global Property Specialists

Member Login

The Keller Williams Global Property Specialist platform provides members a unique value proposition to members, as well as to international buyers and potential sellers, including:
Training and Coaching
The National Association of Realtor's Certified International Property Specialist (CIPS) designation provides you with the knowledge, research, network and tools to globalize your business. The designation's 5-course education requirement prepares you to succeed in working across borders in your real estate business. The CIPS online training is included in your KW GPS membership. You must maintain CIPS designation membership separately.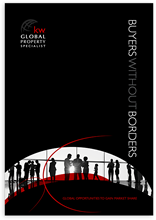 Branding and Marketing Resources
Presentation Materials for International Buyers

Presentation Materials for Sellers

Custom, Targeted eEdge campaigns for promoting your International expertise
Technology/Online Marketing
International Properties Search Widget for your eAgentC website (20 languages)

An International News Feed for your eAgentC website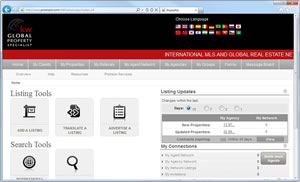 Referral Network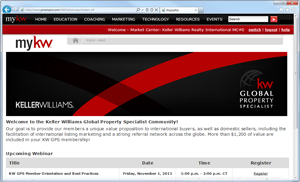 Increased visibility to give and receive international referrals via myKW community and private Facebook group

Increased visibility to increase opportunities for KW wealth building through international contacts
Become A Member
Sign Up for an Individual Membership
One-time Annual Payment of $869
$79 per month with 12 month commitment
Market Center Leadership Membership
Watch a video about KW GPS
Still have questions?
Email us at KWGPS@kw.com