Danny Thompson - Keller Williams Realty
Danny Thompson
Executive Director of Ops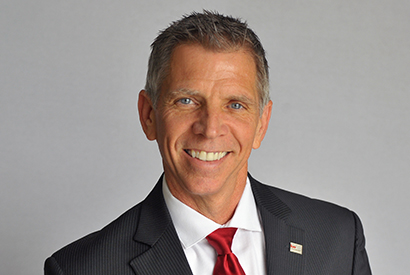 Danny's mix of real estate experience, entrepreneurial spirit, compassion and business savvy suit him well in his role as executive director of operations. As he says, while Keller Williams Realty pursues profit, we put people first. And leading day-to-day outfits under this model is what makes Danny – and KW – smile.
A natural challenge seeker, Danny jumped into real estate on a whim after owning his own construction company. He soon realized that real estate equals freedom – build a business worth owning and fund a life worth living – and he was sold.
Today, Danny's focus is on continued growth – personally, professionally and as a company. His charge is to streamline the daily processes at Keller Williams that will continue fostering the company's top-level training, value and integrity-based representation for buyers and sellers.
When Danny's not looking for the next opportunity, he's hanging out with his wife and two girls, playing guitar or looking for any fitness conquest – triathlons, mountain biking, sky diving, obstacle races and more. Danny lives in Austin, Texas.
Fun Facts
In another life, would be a scuba instructor...or something else that requires no shirt and shoes every day.
Able to turn a frown upside down in a single bound.
One of seven siblings.
Loves doing things that evoke fear until no longer afraid. Then he gets bored.