Bryon Ellington - Keller Williams Realty
Bryon Ellington
COO of KW Worldwide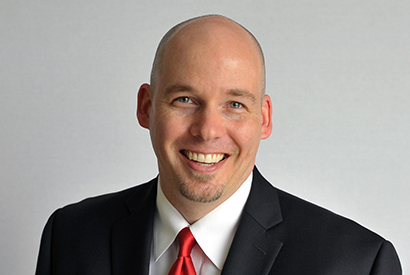 As chief operating officer for KW Worldwide, Bryon's mission is what attracted him to real estate in the first place: to create a community of entrepreneurs dedicated to helping people find their dreams, globally. That's why he works hand-in-hand with current and prospective countries to develop sound models and systems based on the Keller Williams value proposition that suit their unique culture.
With a background in education and technology, Bryon joined KW in 2002 as a research analyst in the information technology department. After helping to define the technology tools that would most
effectively drive associates' businesses forward, he moved to a leadership role with KWU, then went on to the director of research and development, and finally, chief products officer before moving to his current role. While his title and function may have changed, Bryon remains true to finding synergistic development of the training and tools that will provide Keller Williams associates with a competitive edge.
When he's not finding and serving lots of great entrepreneurs – with cool accents – Bryon is likely making furniture or spending time with his wife and two children in their hometown of Austin, Texas.
Fun Facts
Tombstone will say: "Thank you!"
Question he'd like answered: How can I be a better father?
Super skill: Teaching others how to think differently.