KW Market Navigator 2012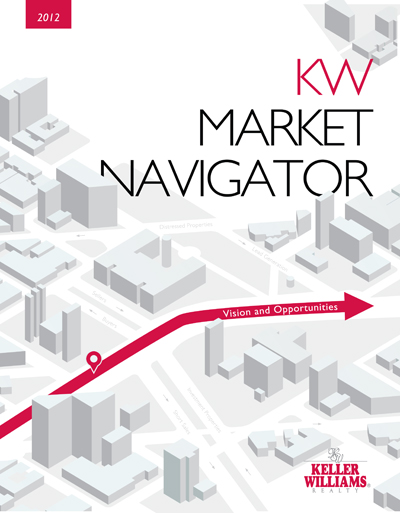 The future of real estate is in constant flux. Agents today must be informed and aware of the factors affecting consumer choices and behaviors to adapt quickly and thrive.
Based on Gary Keller's 2012 Vision Speech and the latest data and trends from studies conducted exclusively by KW Research, the KW Market Navigator is your guide through this ever-changing environment.
Created to keep informed, forward-thinking real estate professionals at the forefront of critical interactions with today's real estate market, the information inside arms you with the knowledge to answer questions such as: What's my competitive advantage? Which opportunities have staying power? What motivates my clients to act? How do I weigh current economic factors with the fundamentals of my business?
Objectives:
Learn the needs and concerns of today's home buyer.
Gain insight into what's selling and why.
Grasp the scope and potential within the distressed properties market.
Identify the impact and opportunities that investors can have in building your business.